Suggests for what a business might say on Facebook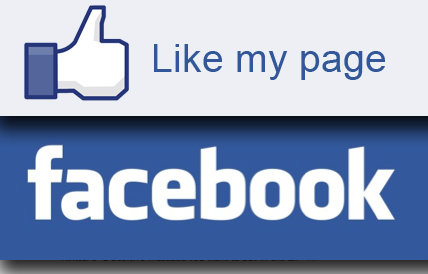 For many businesses setting up their Facebook account is the easy part. What to say next is the challenge.
Social Networking may be a new technology – but connecting with your client is not.
Creating a Facebook Business Page is simply creating an interactive online newsletter. Companies have developed newsletters, catalogues, brochures, fliers and postcards for decades. Facebook Business Page is now your paperless version, which can reach over 500 million Facebook members.
I would suggest that before you start posting photos, adding links and stock piling fans*, first consider the social message that you wish to create. Facebook certainly has some amazing tools for developing your message – as long as you have one to share.
Never forget content is key. Keep the content interesting and valuable – create a complete message and picture beyond posting an online catalog. Give your fans the inside scope. Here are a few suggestions.
BUSINESS NEWS
Use Facebook to report new business news.
• Articles about your company – including Press Releases and news coverage
• Feature Team member profiles and special interests and achievements
• Share your products/services with Facebook Galleries
• Include client related reviews, comments or complaints (and solutions)
• Industry News – be the voice of reason
• New product development/release
• Promotions/Giveaways
PEOPLE
Consider the different people who are a part of your business. Staff members, vendors, clients, target markets and interest groups, all with compiling stories and insights. What can you share about each of these different people that would help to form your Social Message?
Certifications
Awards
Recognitions
Special Promotions
Associations
EVENTS
Facebook comes with a terrific Events planner and invite service – if used correctly.
First off, do not assume that because you created an event on Facebook and invited everyone and their uncle that anyone will confirm to attend your event. Often, you have to simply get on the phone, email, text message, get on a bike, whatever it takes to get that confirmation.
Beyond the Events feature, there is also the opportunity to share news of events. When posting status updates let your fans know about all the small details.
Upcoming Events – meetings, conferences, trade shows, openings, workshops, open house, company picnic – any event that is news worthy
Preparation for events – talk about locations, color choices, food selections (gluten free, veggie), guest speakers and presenters, entertainment etc.
Other business events that your fans would appreciate – be supportive.
When hosting your own events be sure to have a photographer photographing the event and the guests. Considering establishing a fun photo booth to create new Facebook Profile shots with product placement and business branding – it is a good idea to get permission prior to publishing photos of people on Facebook – which could be as easy as having a clip board with your statement of purpose and signatures of permission.
FACEBOOK PHOTO POLICY -When you do post photo to Facebook "you grant us (Facebook) a non-exclusive, transferable, sub-licensable, royalty-free, worldwide license to use any Intellectual Property content that you post on Facebook. This IP License ends when you delete your IP content or your account unless your content has been shared with others, and they have not deleted it".
OTHER USEFUL INFORMATION
Your Facebook Business page can be an effective educational tool. Share articles, case studies, Surveys, Time Saving Tips, or How to do's, New Approaches that would appeal to your Facebook fans.
Permit your company to be a little lighted hearted (at times), your news does not have to be all serious – but do resist posting every funny YouTube video you see (not funny).
WHAT'S NEXT?
Once you have your message together, then consider how to best. share that content on Facebook.
• Simple Status Update.
• Link to Website.
• Video Post.
• Photo or Photo Gallery.
• Blog Post.
• Event Posting.
• Group Discussion.
• Business Email.
Fan vs. Like
* The term Fan was once used to describe a person who selected to follow your Business Page. The term has since been changed to LIKE – I prefer using the term Fan.
Join Gary Crossey for Facebook for Business class