What is all the excitement about Google Documents?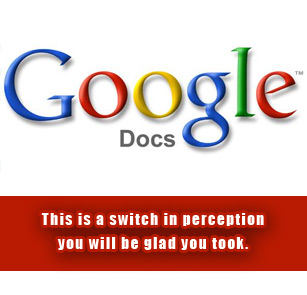 When Google give us Gmail, many people missed that Google actually launched an entire new technology unlike any other email service in the world. Granted some of the Gmail features are dim, but Google approached email without piggybacking off old technology, ideas or workflows. Everything with Gmail was new and built from the ground up by Google developers.
The same standard changing approach is evident with Google Docs – Improving your workflow by altering how you think about digital documents. Find out why using Google Documents is a smart and effective way to create and share your documents, charts, presentations, drawings and forms.

This is a switch in perception you will be glad you took.