3/21/21 – I am on my third book about Joan Mitchell. In the first book (Ninth) I thought it was Joni Mitchell the singer (and painter) but I couldn't quite connect the style of Joan Mitchell with Joni Mitchell's art style. Once I figured out the difference – I began a search to better understand. No, to better connect with the artwork of Joan Mitchell.
To be honest – I am having a hard time connecting with the visuals. Most of the information about Joan Mitchell is about her personality and relationships. With a focus on where she lived. Oh the last three books there is but a little bit of information about the art and why it was important to Joan Mitchell.
Strong of art shows over eight years in the Stable Gallery New York (1953 – 1965).
Connections
Shirley Jeffe – painter
Norman Bluhm
Sam Franis
Paul Jerkins
Kimber Smith
Saul Steinberg
Jean-Paul Riopelle – personal connection.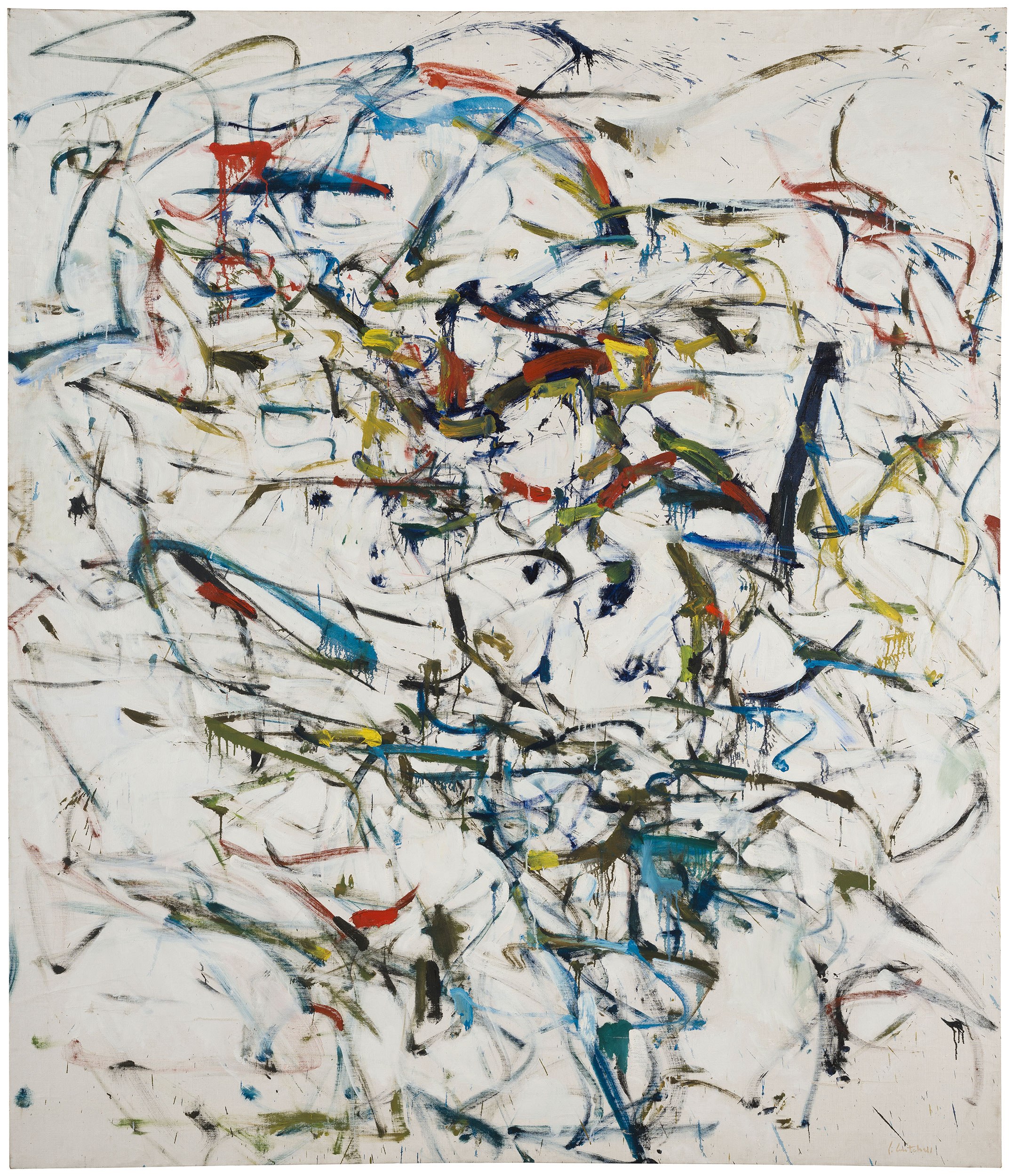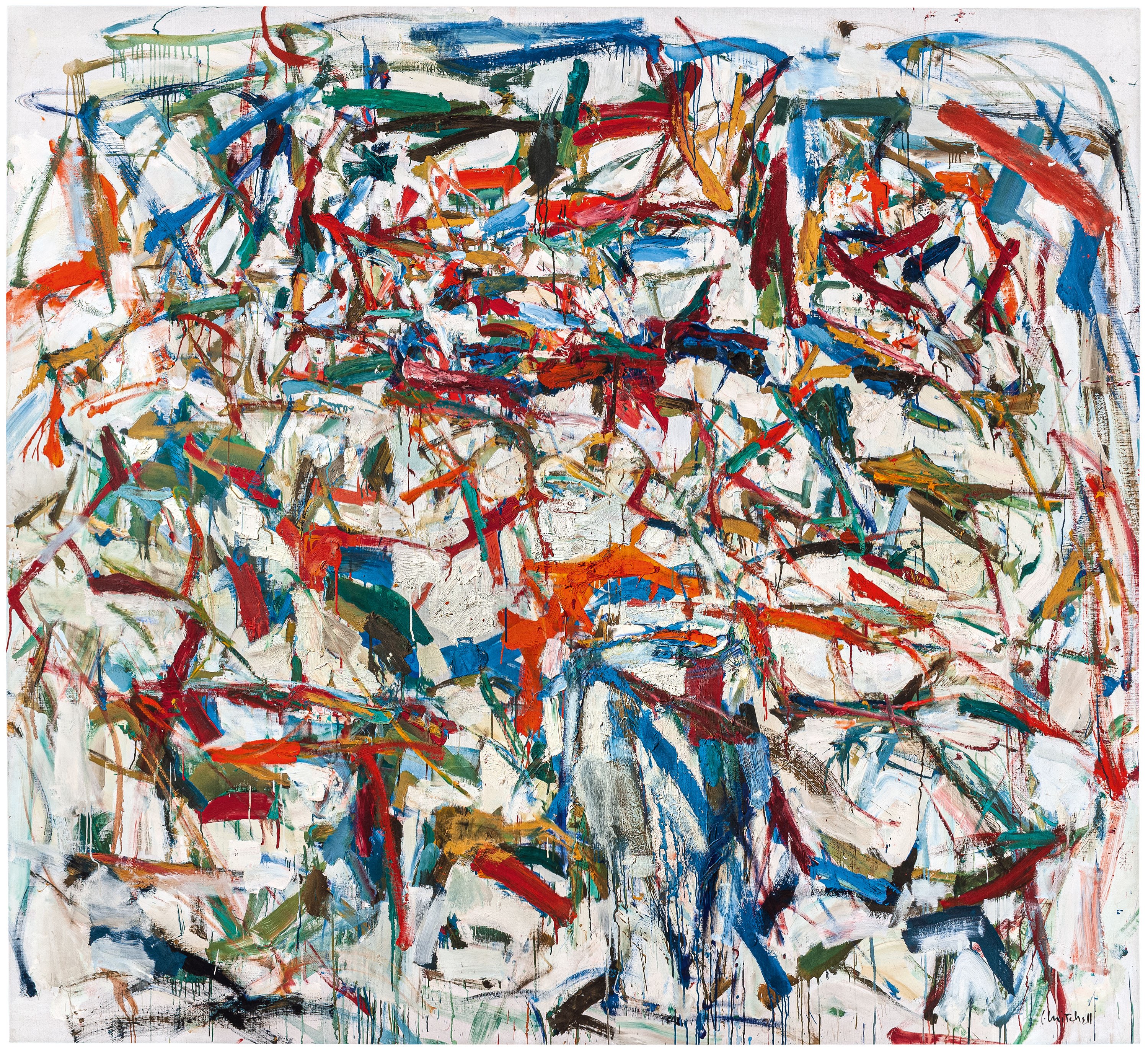 Evenings on Seventy-third Street borrows from Kline, de Kooning, and Tworkov.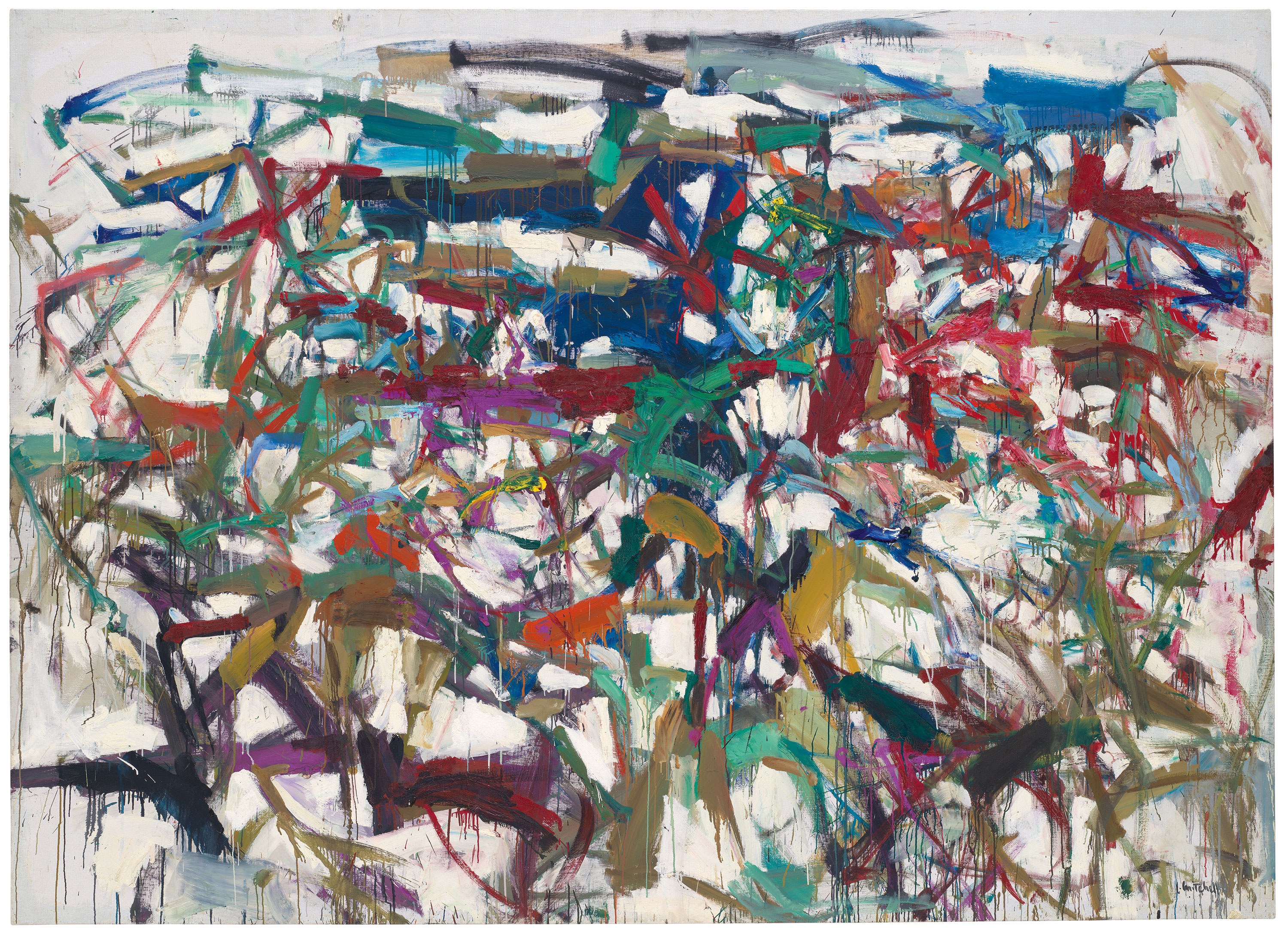 Ladybug – is seen as the beginning of Mitchell forming her own visual vocabulary. One reviewer speaks about the "horizontal and startlingly architectonic character" as if Ladybug is a bridge.
Chatiere – 1960
Grandes Carrieres – 1961 – https://www.moma.org/collection/works/79710
Joan said the art work was "very violent and angry paintings"
American Abstract Expressionism
Pierre Soulages
Henri Michaux
Georges Mathieu