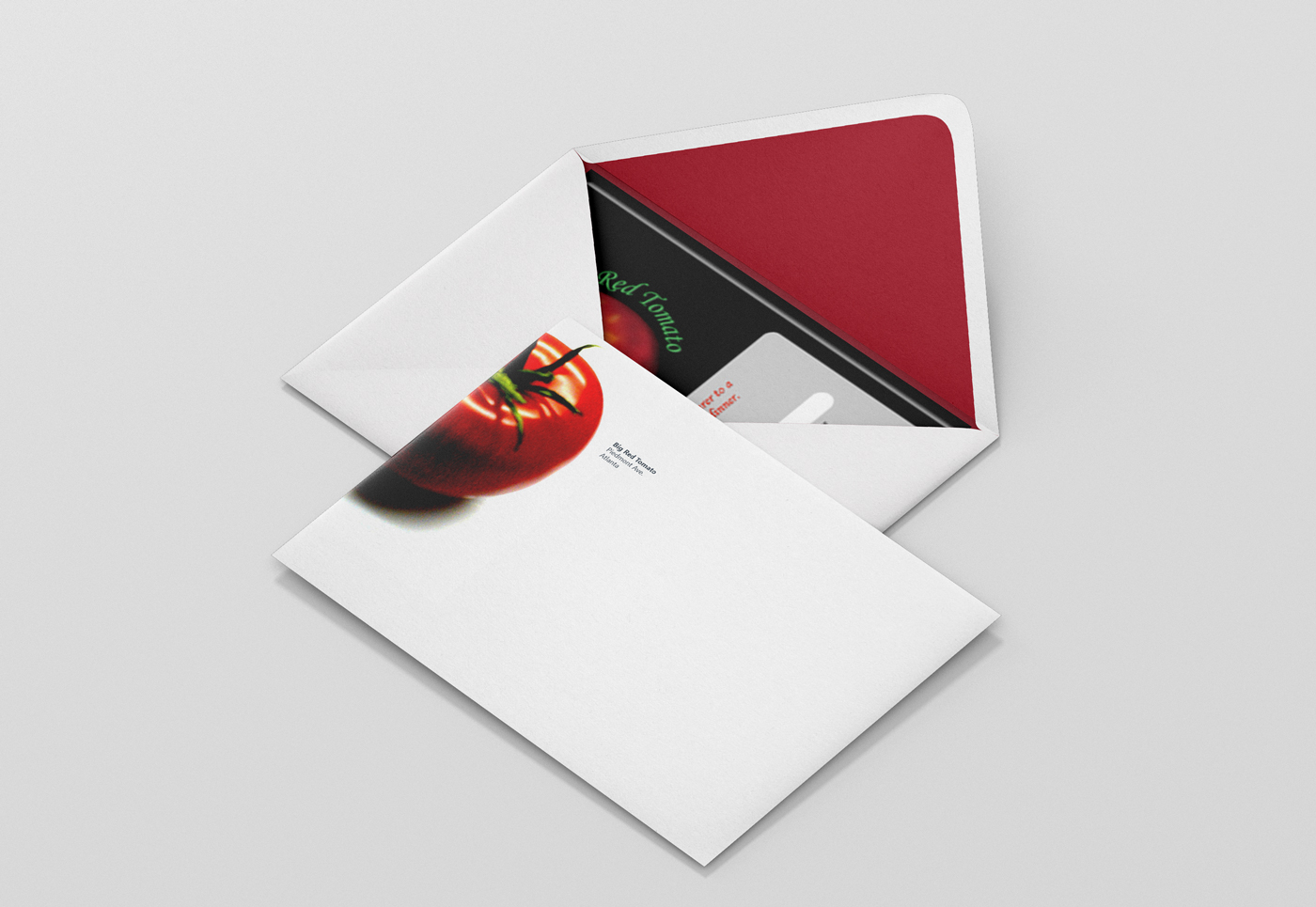 The Big Red Tomato Restaurant Envelope Design
A well-designed envelope can deliver your message more directly into the hands of your target market. Unless Facebook posts and email blasts, an envelope can leave an impression on your customer.
For the design of The Big Red Tomato Gift Certificate Envelope, it was more about keeping with the Branding rules created for the restaurant.