Futuristic 3D Modeling
All 3D projects begin with a blank screen and an idea. For this project, I started with the sofa design. Modern, clean design, shape lines, and pointed metal feet. The metal carries to the tables, lighting fixtures, and mirror. Balancing the room with a red accent from the lamp and flower vase.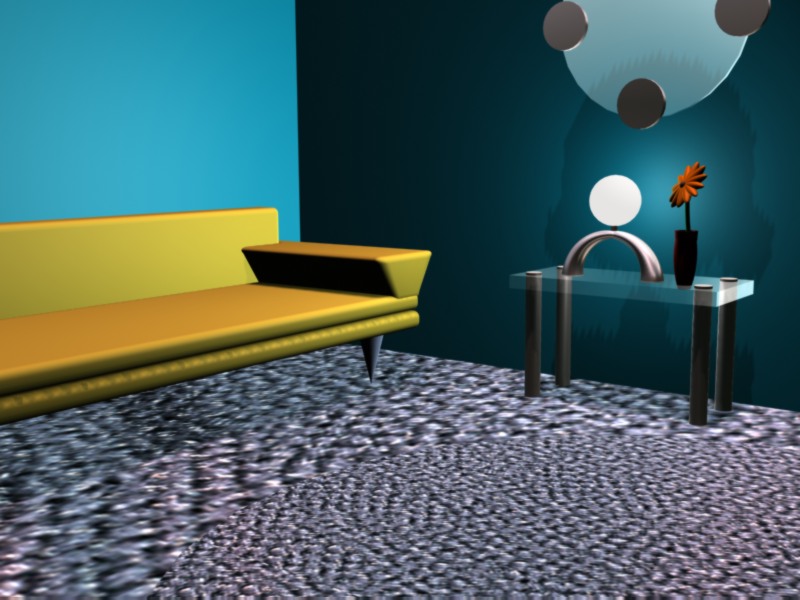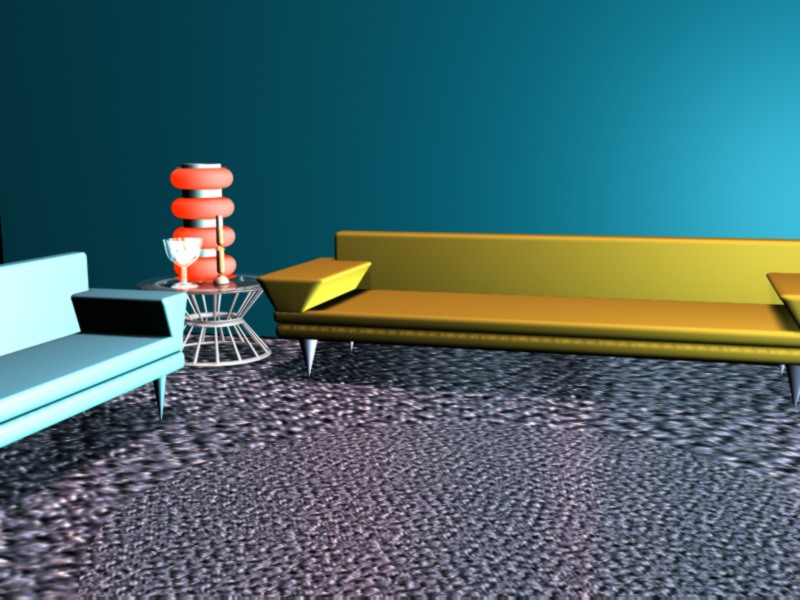 The only rendering of the room with the glass on the table. The glass was later removed to help balance the content on both tables to two items each.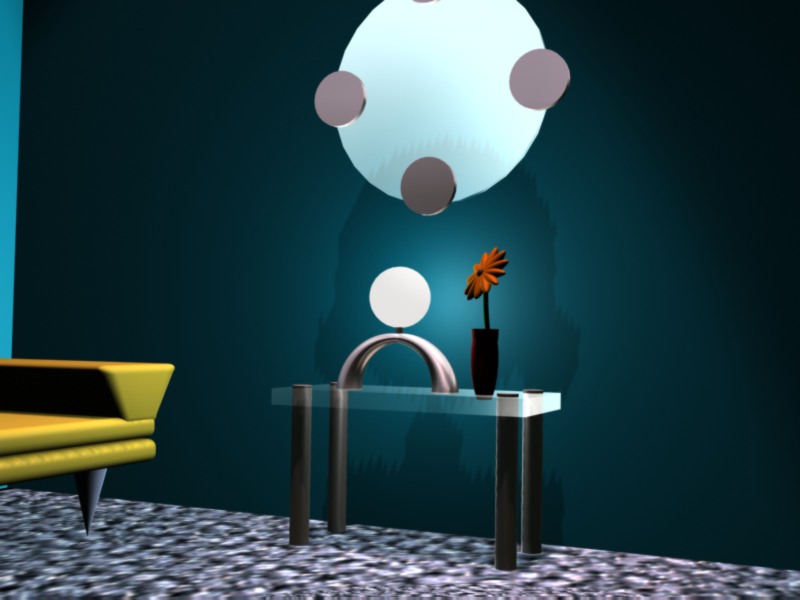 I love the look of the glass top table. I did use Raytrace filter on the glass and metal surfaces. Which provides the surfaces with a reflectiveness. In the case of the glass top table, you can see how the light travels differently through the glass depending on the viewers angle.


The even number was carried throughout the room.
Four legs.
Two legs for the table lamp.
Four brackets for the mirror frame.
Four bands around the lamp.