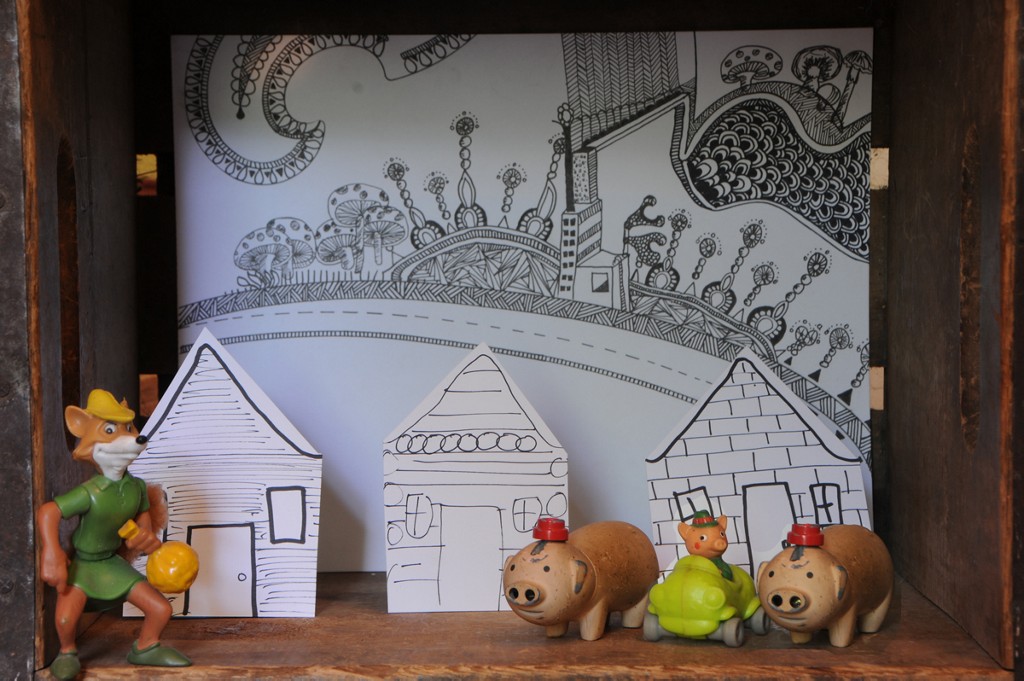 WATCH: The Three Little Pigs
The opening of Cheap Joes Art Supplies in Asheville has inspired me to get back to basics. My basics consist of two design tools.
The power of doodles.
The captivation of photography.
I created the design work for The Three Little Pigs for a Digital Storytelling Class. Not to waste a good doodle, I looked in my collection for a background image. Then quickly set about making my paper-cut-out house and a black sharpie.
Project Objective
The objective of the project is to demonstrate how easy and fast Adobe Slate is to publish content. The Three Little Pigs took an hour to create the scenes, edit the photos, and have published online.
WATCH: The Three Little Pigs