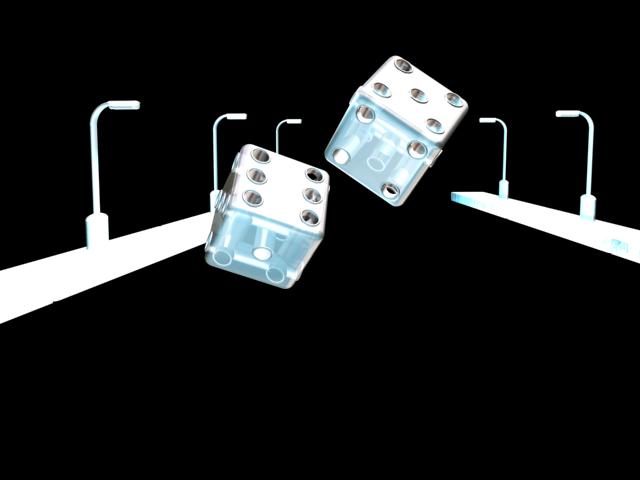 Some 3D projects can be engulfing. The 3D Dice were everything I could think about for a few weeks. Inspired by the song "I've Never Been to Memphis" by Billie Ray Martin. With these two lines directing the look of the 3D Dice.
"So what's the use in rolling the dice when you already know how it's gonna fall"
----
"I wanna see Las Vegas lights, yeah laughing at the dark"
Link to the Lyrics 
The dice have quite a bit of detail. Textured with a reflective glass, with glass tubes in the center. When animated, lights shone out of the holes in the numbers.
3D Render Farm
Rendering reflective glass in 3D takes forever – unless you know what you are doing. Props create render farms. For the dice, I built a community render farm by connecting over 100 computers to deal with rendering.  Each computer would process one frame from the render queue. Even the slowest of computers could handle one frame – making the overall rendering tasks much faster and efficient.  With the help of the render farm I was able to make tests runs on sections of footage without too much downtime.