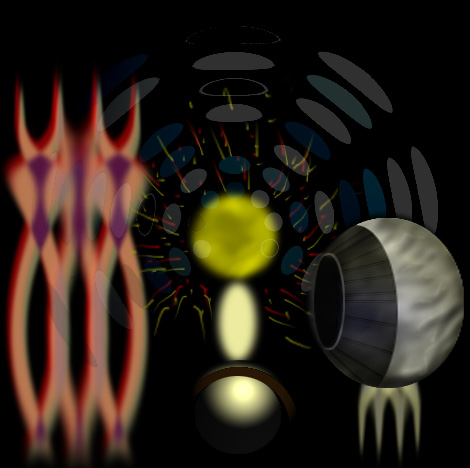 Spaceman
Spacement created with Photoshop.
There was something special about creating this piece of digital art. It was the first art piece that I created without having to think about the digital tools. During the process of drawing Spaceman – I felt that I had grasped Photoshop.
I knew then that I was embarking on a new journey of creativity.
TV Set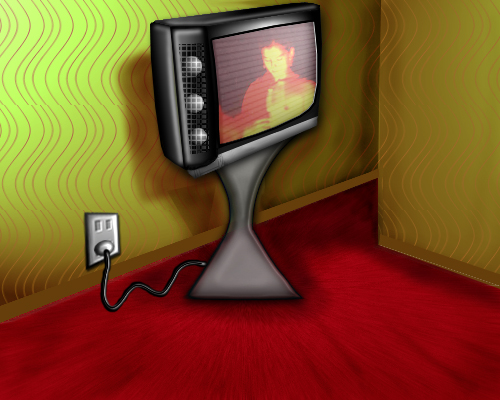 TV Set began the process of combing my photography with digital images. My interest at the time was to create website interfaces – which in the late 90's had a dull plastic texture. TV Set is the beginning of the plastic period.
My primary color selections have not changed much over the years. The blood red is typically an overwhelming aspect of my design work.
As an artist, I do like to think that I move in and out of visual trends. Letting my imagination and experience to provide me with new insight and visual expressions. And that my visual expressions reflect my values that have been matured rather than being innate.  The blood red is my inherent nature – it was there are the beginning.
Illustration – Windows & Arch