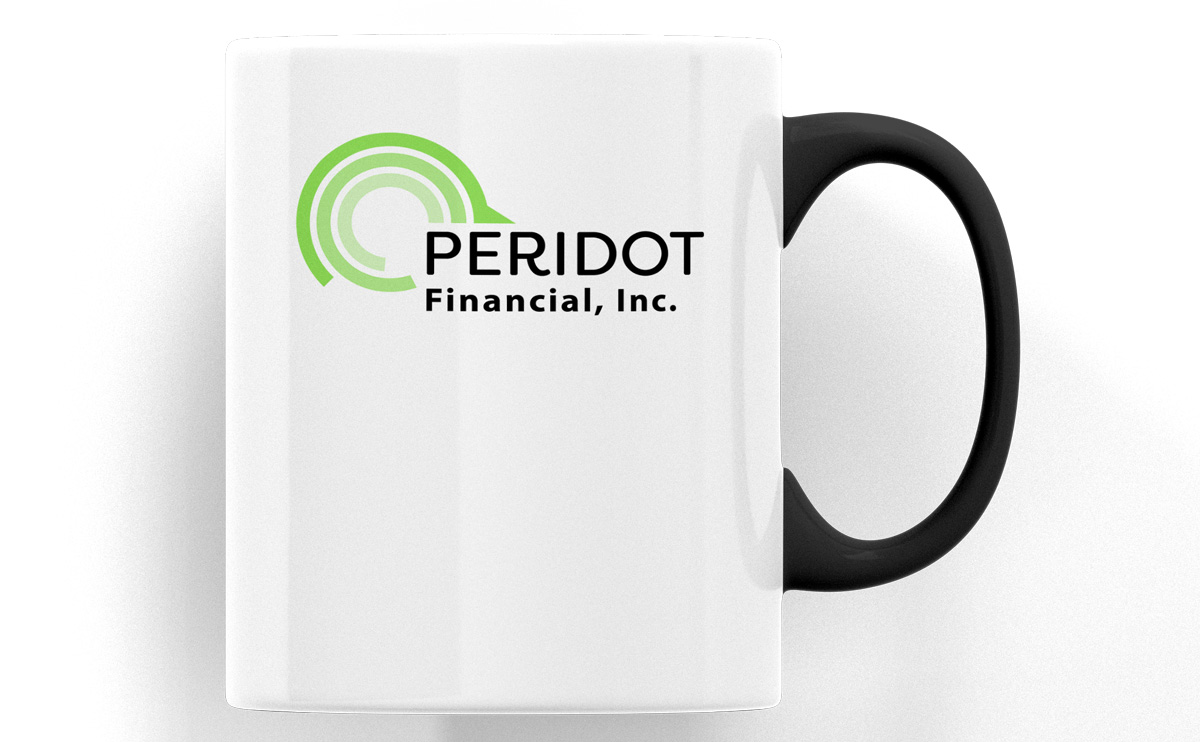 Logo Design  Asheville NC for Peridot Financial inc
The journey to the correct logo begins with many roughs. Followed by a few rounds of tweaks to arrive at the correct logo design.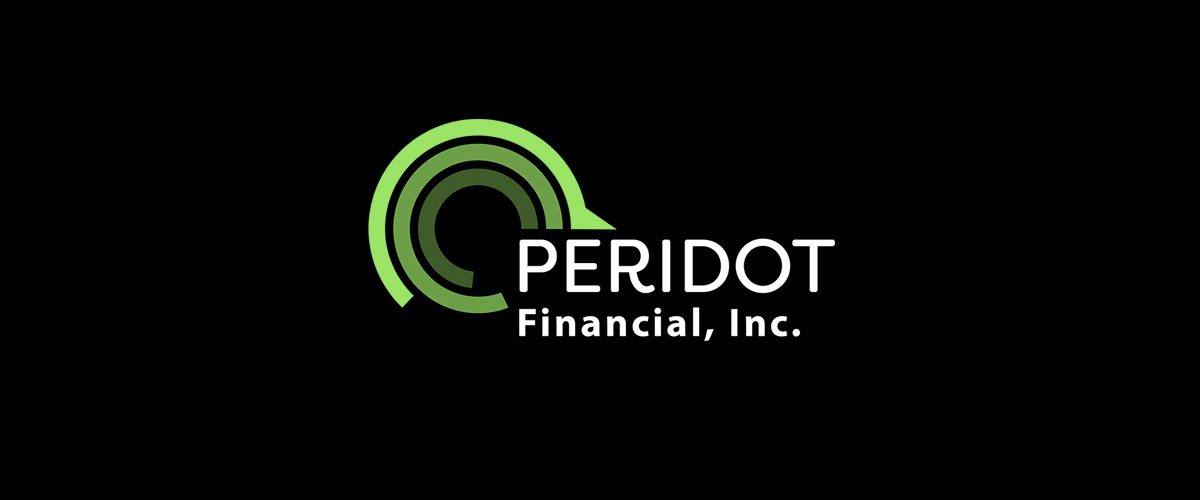 Logo Design Roughs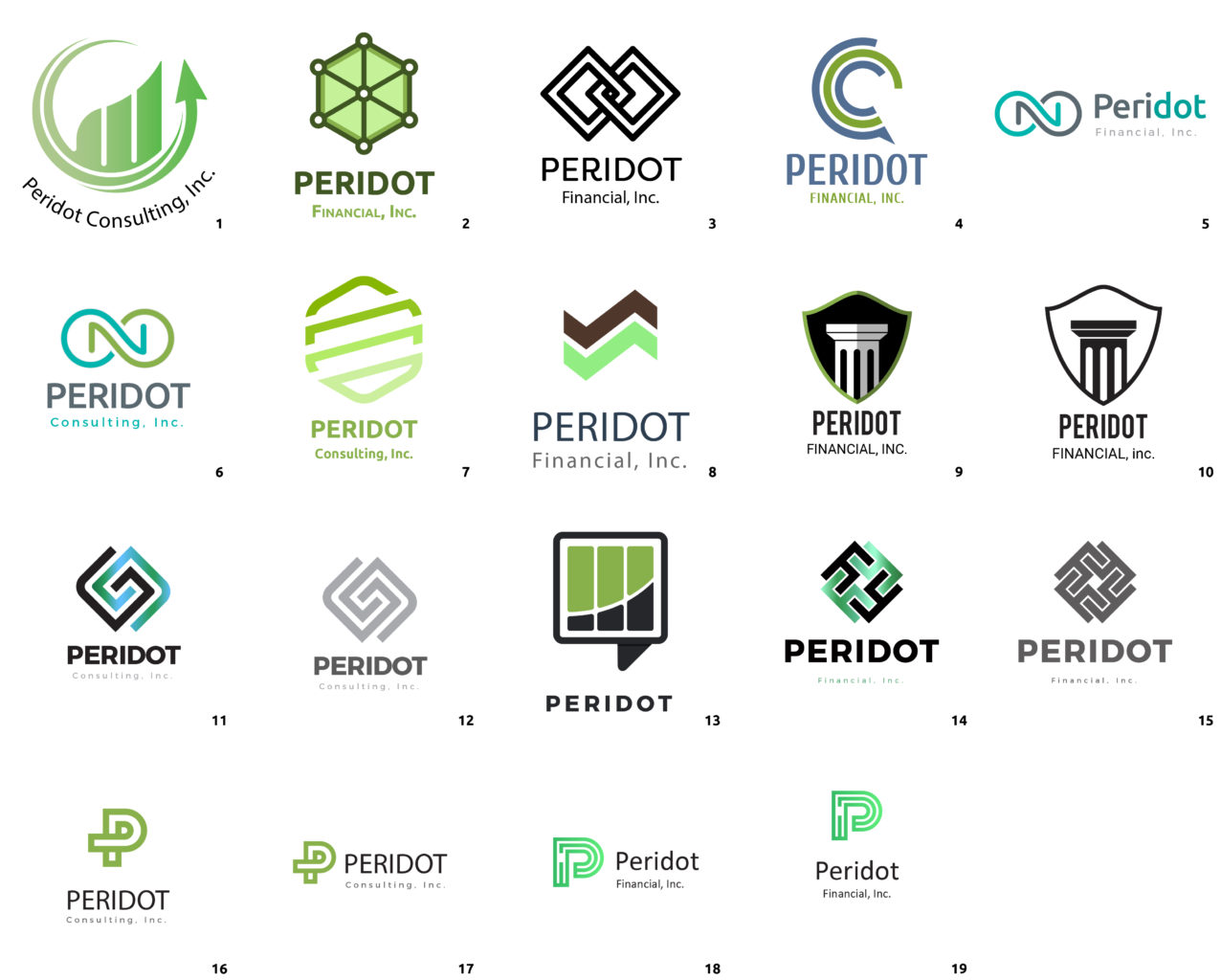 Logo Design Refined
From the rough logo drafts, two logo design contenders were selected. The longer horizontal layout logo was chosen as the preferred orientation. Combing the Peridot Gem Icon and dark typeset from the second logo. The refined logos included a variety of Black/Black and Black/Gray combinations with various font variations.

Round Two of Logo Design Refinements
Refining a logo design is one of the most important aspects of branding. For many designers and clients, the second round of refinements is not given enough time to explore. Only an experienced graphic design can appreciate and guide the client through the nuances of design. The subtle difference at this stage can deeply affect the meaning, feeling, and the tone of the logo design and company branding.