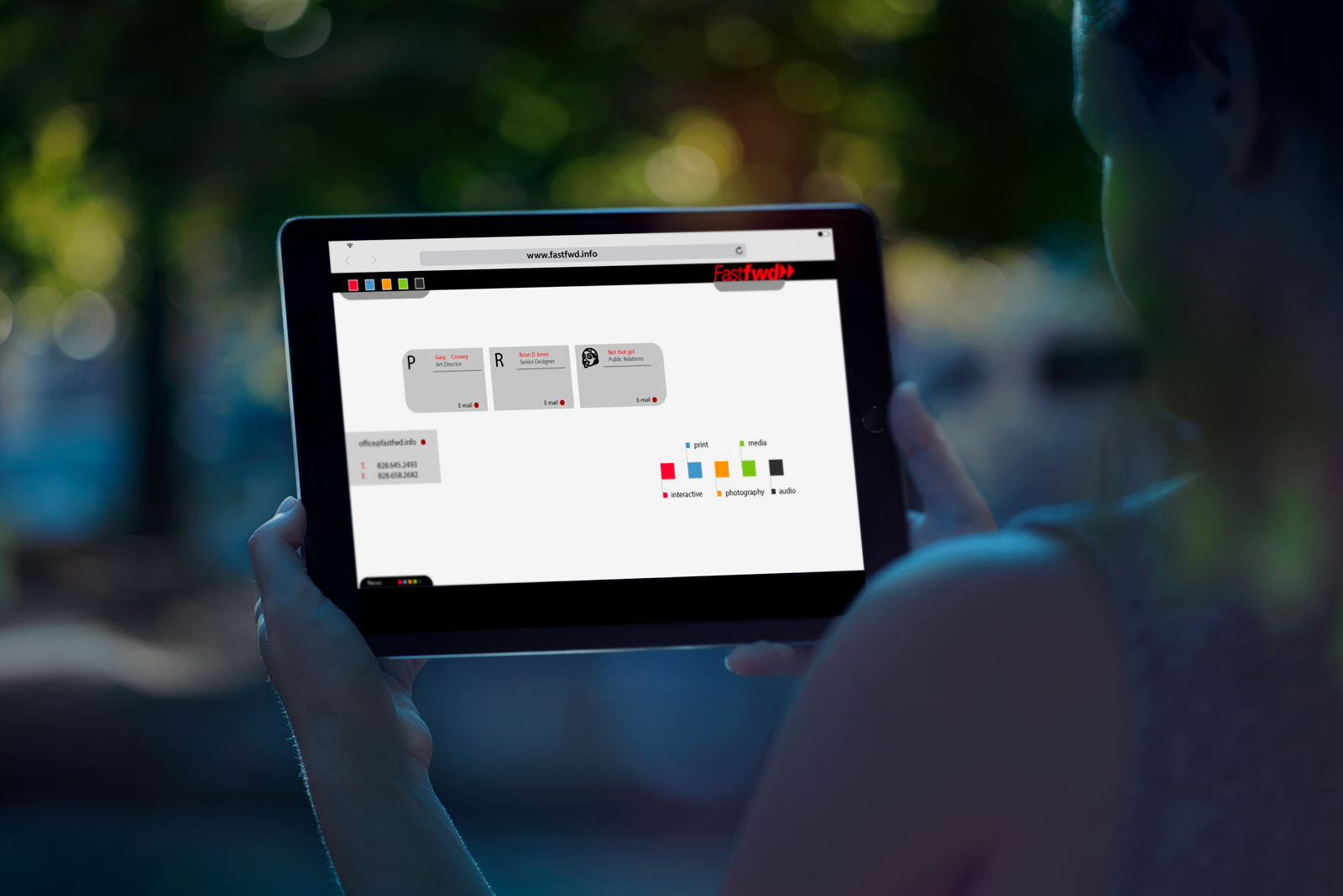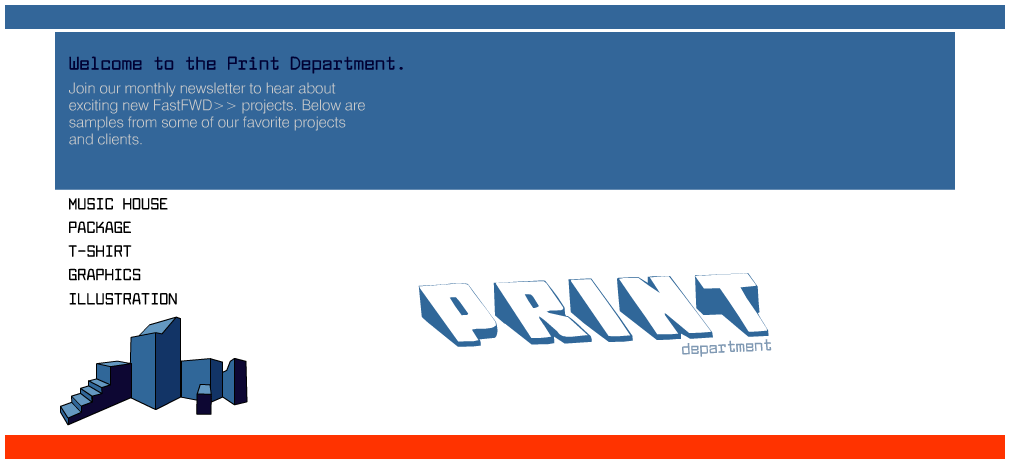 [columns] [span6]
Website Design
All success sites begin with a mock-up.
For Fastfwd, the mock was clean and precise. With content in five central sections – and each chapter assigned a color code.
The website visitor could also access website content by click on 1 of 3 menu drawers.
Sections – with labels and color code.
News
Quick links – most recent content.
The Fastfwd prototype built with ActionScript. While the website framework is clean, open, and neat. The white background is serving as an interactive stage where the viewer can interact and watch content unfold.
Planning Website Content
Most businesses fail to spend enough time on considering how their site content is to present. For most websites, it seems sufficient to toss the content simply at the screen and run away.
Personally, I do not like that method of managing website content.
[/span6][span6]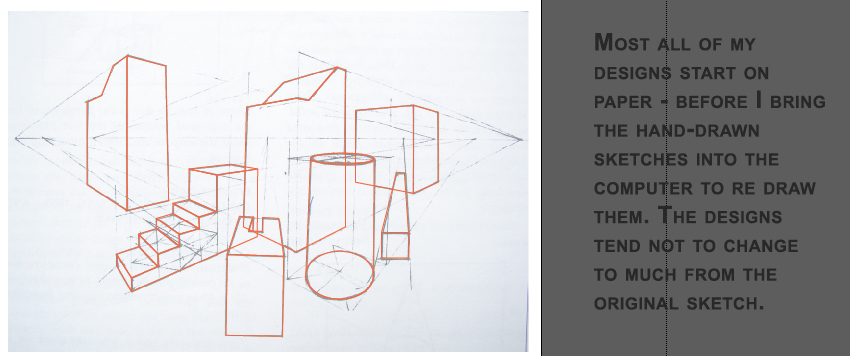 [/span6][/columns]
[columns] [span6]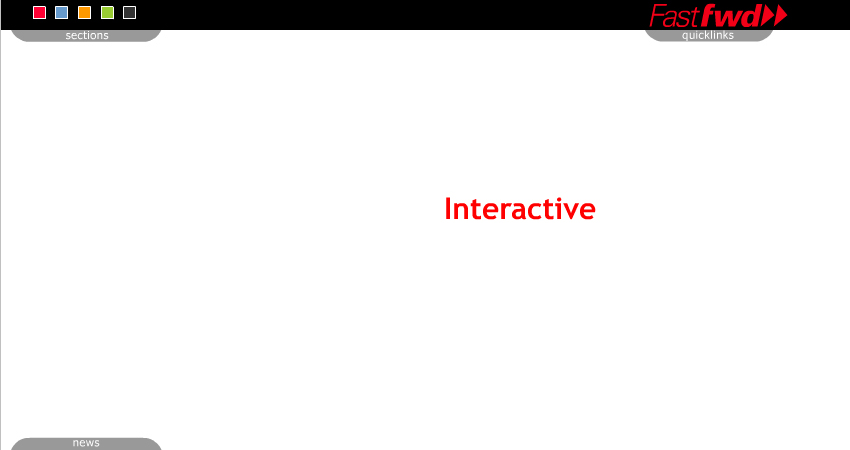 [/span6][span6]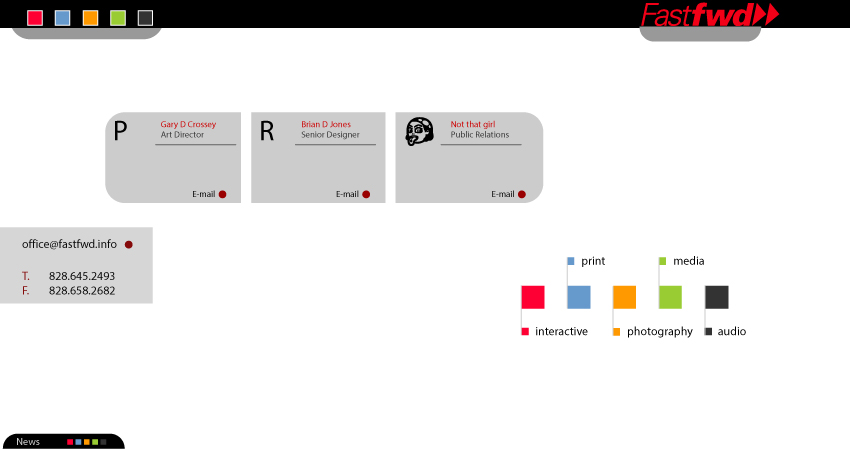 [/span6][/columns]