Rexona Crystal Brand Website Design

Getting to refine to the Unilever International Management Training Website was an excellent project of coding tricky.
The Rexona Crystal Training Website is a stellar example of ActionScript showmanship at it's finest.  Inspired by Superman, and his Crystal home. The website was not built for the public – but rather was a special training tool – most used accessed the data via a DVD and private online network. Given the controlled environment for deployment – we were able to deliver media rich content to the viewers in a way that a conventional could not be trusted to do.
While it is not possible to share the website content – it is fair to say that much of the content was solid information of compounding data. Creating a visual environment that could transfer the data-heavy content into an engaging training opportunity.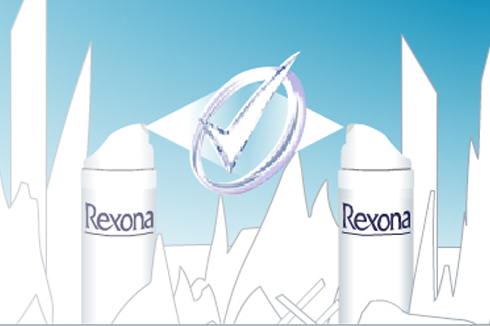 WEBSITE Brand Introduction
Any fan of Superman will know the Rexona intro very well. Animated introduction – tossing of the can – to build up to the presenting of the  Rexona logo.
WEBSITE Sections
The Rexona Crystal website has six main sections. Each chapter color corresponds to the color on the large animated hexagon in the center of the stage.
Or, the user could also use the small colored hexagon on the left of the screen to assign the six sections of the website design.
While the center animated navigation is fun to use. The second smaller hexagon navigation was added to make sure that the end-user did not have to click through a series of pages, before arriving at the page of choice. The second navigation was a backup solution for end-user easily navigate. The smaller hexagon navigation – also added the back button during the sub-section video playback.
Website Video Playback
I am unable to share the video content with you. With video content in the sub-sections of the website. Allowing users to gain crucial information about the product. With video presentations for the training part of the site content. VIDEO PLAYBACK: The video footage was very stylized, with heavy cropping and blurring effects that could help add to the layers of information that the Unilever management training website contented.

WEBSITE: Sub-Sections